An enterprise that was founded in 1976
For nearly half a century, our history has been intertwined with an unfailing passion for our work.
The relentless exploration and discovery of novel materials are the sparks that ignite our innovative spirit. Every day, we push beyond the frontiers of the known, integrating our vast experience in an increasingly digitized environment.
It is our dedication and attention to detail that has solidified us over time, forging a reputation unmatched in our field.
And we don't stop.
Backed by an enthusiastic team of experts and a devoted customer base, we prepare to meet future challenges, never ceasing to fuel our burning passion. Because we believe that true innovation emerges from the harmonious fusion of past and future in a journey that remains etched in memory.
Pioneers in an ever-changing market
Opting exclusively for 100% recycled materials was a bold decision that made us a forerunner in this field, and we are proud of it. In 2014, we created our first entirely r-Pet production. Since that time, we have persevered on this path. And it is in this context that the Recycool Pen was born, a pen made from plastic collected from beaches around the globe.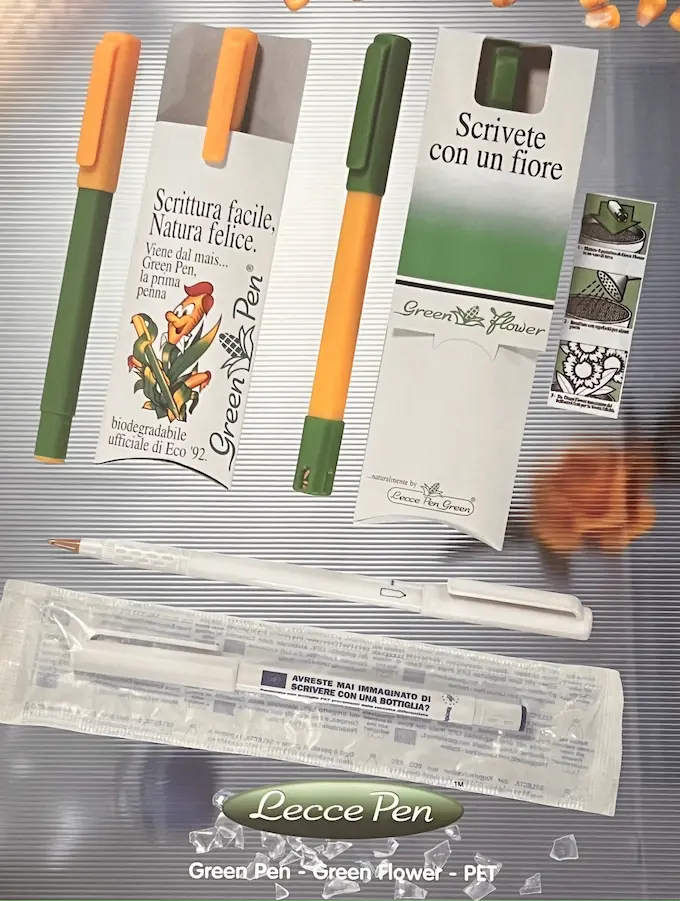 Only 100% recycled material
With the support of our partner Plastic Bank, we have access to a continuous supply of rPET, the fully recycled plastic material derived from bottles collected on beaches from Brazil to the Philippines.
Heartfelt thanks to our parents, founders of this extraordinary company. Their pioneering vision and bold decision to embrace 100 percent recycling laid the foundation for what we are today. Their passion and dedication have been our guidance and inspiration. Thank you for passing on your love of innovation and respect for our planet.
The Promoland srl - via Torino 63/B - 10088 Volpiano - TO - VAT 09747270016